London, 1862.
Imagine an enchanting night time world of elegant balls, regal operas, torrid affairs, and the finest things high Victorian society can offer. But what lies beneath the glittering surface? Does decadence have its price?
Come join
Nocturanlity
, a Victorian Era
Vampire Chronicles
roleplay looking for
both canon and original
players!
Game officially starts September 8th. Apply now!
MAIN | INDEX | INFO | PREMISE | TAKEN
RESERVATIONS | APPLICATION | WANTED | RULES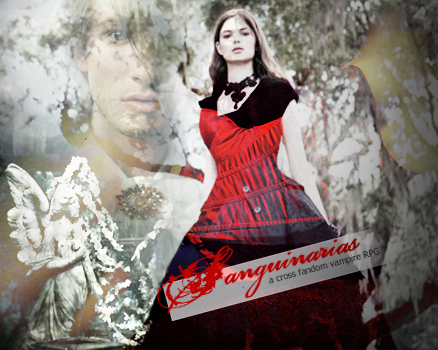 〈〈 GAME INFO RESERVES TAKEN APPLICATION WANTED 〉〉
some are born to sweet delight,
some are born to endless night. -William Blake

In very recent years, Japanese scientists have invented a 'synthetic blood' that is capable of fully sustaining a vampire's diet. Sort of like a vampiric 'slim fast'; the drink, now mass marketed under the name TruBlood, has allowed many vampires to come out of the shadows and into mainstream society.

Now that humans are no longer an entrée, vampires have "come out of the coffin" to demand their place in society complete with equal rights and citizenship. Religious leaders and government officials around the world have chosen their sides and a full-on political war is in progress.

Feeling that they have sat back and watched these battles long enough, many powerful and ancient vampires begin to migrate toward the lush and decadent city of New Orleans, one of the country's strongest vampiric hot spots, where they are drawn by the call of their brethren to meet and discuss what these changes may mean for immortal "life" as they know it. But what will come of such an influx of power and what will it mean for the Vampire Rights Movement? Some are willing to give up the lifeblood that fuels their existence in order to join human society and others will try and take back the night. Which side will you be on?

Sanguinarias
is a (limited) cross-fandom roleplay loosely based upon HBO's
True Blood.

GAME OPENS APRIL 18 - NOW TAKING APPLICATIONS